Andreucetti Design Studios and Workshop
The works of Richard Andreucetti: Irish Abstract Artist, Metalwork, Jewellery Designer and Maker.
All works shown are designed, fully handmade and are created by me solely, in my West of Ireland Art Studio and Workshop.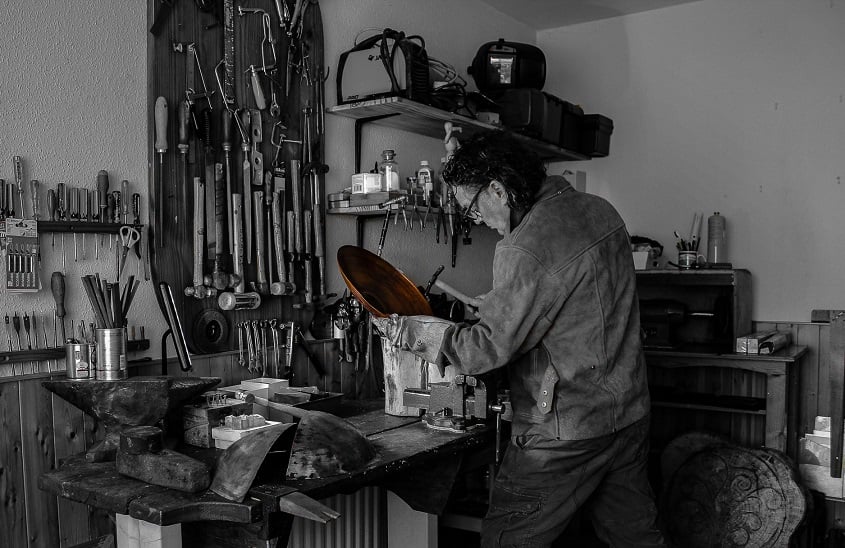 About Richard
I am an Irish Visual Artist and designer born and raised in Dublin, Ireland with strong Italian ancestry. I have worked within the structural design and manufacturing engineering industries for over thirty years. I began my career as an apprentice in the craft of metal fabrication and welding, becoming a master fabricator after completing my studies of the theoretical and practical aspects of the craft, along with finishing the requisite journeyman voyage. I then moved into a more design-focused role, concentrating on the creation of mechanical and structural engineering products while studying and training to become a qualified, practicing professional draughtsman. I have also lectured in 3D modelling, engineering and metalwork design in the Dublin Institute of Technology.

My experience in engineering, combined with a fusion of practical and theoretical knowledge, has led me into the realm of conceptual art. This came about after having studied Art and Industrial Design which further complimented my other mechanical and design engineering qualifications. In addition, I have worked as a self-employed industrial designer, and I have been creating conceptual metallic artworks and drawings for the past number for years.

My range of distinctive and individual metalwork creations are derived from my design, practical and visual experience in engineering and geometric configurations. I have used this influence to inject my ideas into new sculptural forms and also to attempt the use of bio-mimicry and the influence of nature as a launching pad for innovative art forms. My media are any recycled materials such as copper, carbon steel and timber, and I enhance my creations using more refined materials such as fine silver, brass, gold and resins. My art form could be described as either: abstract or artistic Celtic-influenced metalwork, sculptures and jewellery.

Inspired by my eclectic and rich experience in engineering, and my passion for sculptural forms, I am heavily influenced by the great abstract artists and by various Italian metalworking processes and styles. I am currently developing my own style of geometrical creations. My enthusiasm is for all things metallic and my ambition is to reform these various prepossessing materials into contemporary visual art forms, such as urban and domestic furniture, jewellery and sculptures. The goal and function of my art form is to find new and truly innovative ways to utilize existing materials.
I now live and work in Kildysart, County Clare
Signup to our newsletter
Fill in the form to stay up to date with the latest information and products from Andreucetti Design Studios. You can unsubscribe at any time.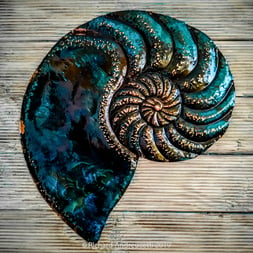 Exhibitions to Date
The Red Stables Gallery: 2019
The Peoples Art: St. Stephens Green: May 2019
The Peoples Art: St. Stephens Green: December 2019
The Rua Red Gallery: January 2020
Sculpture in Context: September 2020
Mountshannon Arts Festival 2021
Incognito Charity Exhibition 2021
Incognito Charity Exhibition 2022
Courthouse Gallery and Studios 2022
Incognito Charity Exhibition 2023
The Berkeley Gallery (Kilkenny Arts Festival Exhibition), 2023
The Living Metal Solo Exhibition, The Clare Museum, Ennis, 2023