Coming soon new range of bespoke hand made Bracelets, made to order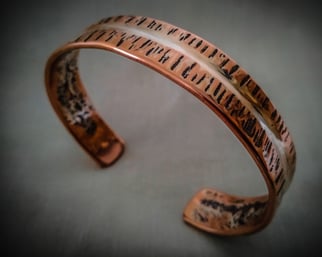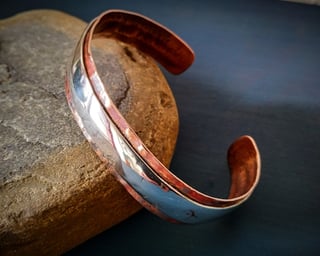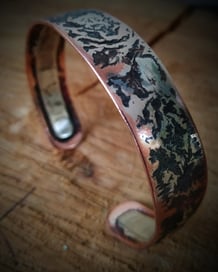 Copper and Sterling Silver Bracelets created for you, each in a unique design. Designed, handmade and crafted in Ireland by the Irish Artist Richard Andreucetti.

Each item will be original and one of a kind with its own pattern and form, If you choose from the above examples I will create a similar but individual and unique commissioned piece for you.
All are made to order, Available to order from April 2021 or if you wish you can pre-order now. Please allow 3 to 4 weeks from time of order, I will do my best to honour and/or improve on this lead time.
All bracelets are a composite of two materials, Copper and Sterling Silver fused together to form the resulting abstract patterns.
My pieces are inspired by the landscape of the West of Ireland, Celtic symbolism and mythology.
They are tactile pieces, with shades of black patinations throughout the fused Copper and Silver forms.
Prices include free shipment to the Republic of Ireland and the European Union, please contact me before ordering outside these postal areas to get a quote.